New Mythiq.net Accounts are finally here and you can even more expand your experience with Mythiq.net Mods, Addons and Overhaul Projects for your favourite games. And this is just beginning of something bigger, epic and more special.
We are happy to introduce you new Mythiq.net Accounts and it´s features which help you to better optimize and personalize your experience with Mythiq.net itself and our Mods, Addons and Overhaul Projects. Below you can find main features of new Mythiq.net Accounts or you can learn more about Mythiq.net Accounts here.
Mythiq.net Account allows you to participate in closed beta tests not only of our Mods, Addons and Overhaul Projects, but in some cases also in closed beta tests of games for which are our Mods developed, This allows you to gain access to new features much earlier before anyone else. Mythiq.net Account has also integrated leveling and experience point system which works not just as minigame, but also as reward system for our most loyal players & members.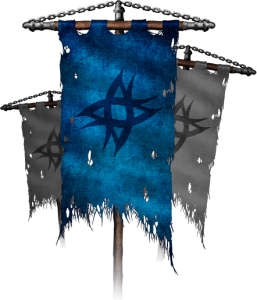 Beta Access
When we preparing release of big update or completely new mod, we allow to some players participate in closed beta test. You get acces to new features much earlier before official release and we get valuable feedback from you.
Account Levels

Your Mythiq.net account can gain levels for every activity you do on Mythiq.net. If you comment post or simply login to your Mythiq.net account, you gaining points which are required to obtain next level. With increasing level your account get new features like prior closed beta keys for our mods and games for which are our mods & addons available and a lot more.
Achievements & Quests
Loyal players deserve proper reward, so you can get Achievement if you will meet some requirements like comment an article or simply log in to your Mythiq.net Account. Achievements also help you to get points which is needed to gain next Account level. Quests are similar to Achievements but they are more difficult to obtain – on other hand , you get from them a lot more points than from achievements and you become more famous among Mythiq.net community.